Enjoy Starry Summer Nights at The Concerts at Wente Vineyards

May 03, 2017 03:11PM, Published by Fran Miller, Categories: Entertainment
---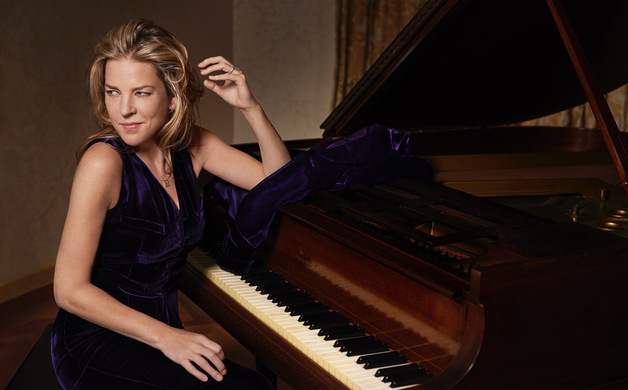 Diana Krall
---
---
The Wente family would like to invite you to their place for a barbecue. Their invitation includes al fresco dining amongst twinkle-lit trees, an abundance of fine wine, and a bit of after-dinner entertainment by some of the biggest and bestselling musical artists of all time.

Welcome to The Concerts at Wente Vineyards, a summer must of outdoor entertainment at beautiful Wente Vineyards in the Livermore Valley. For 30 years, the Wente family has opened their 'home' for this one-of-a-kind dining and entertainment experience that brings musical artists and their fans together in an intimate setting.
This summer's line-up includes:
Wednesday, July 12:  Chris Isaak
Friday, July 14:  Alanis Morissette
Tuesday, July 18:  Matt Nathanson
Wednesday, July 26:  Kenny Rogers Final World Tour w/special guest Linda Davis
Tuesday, August 1:  Diana Krall
Thursday, August 3:  The Band Perry
Wednesday, August 9:  Joan Jett and the Blackhearts
Tuesday, August 15:  Boz Scaggs & Michael McDonald
Wednesday, August 16:  Seal
Monday, August 21:  Toto and Pat Benatar & Neil Giraldo
Thursday, August 24:  Dwight Yoakum w/special guests Los Lobos and King Leg
Wednesday, August 30:  Smokey Robinson
Thursday, August 31:  Collective Soul
Tuesday, Sept. 19:  George Thorogood & the Destroyers "Rock Party Tour 2017"
Choose one of the various dining packages to begin your evening: The Outdoor Dining Option includes lawn seating at tables of ten, a buffet of fresh breads and focaccia, a variety of summer salads with Wente garden-grown ingredients such as corn, green beans and cherry tomatoes, a selection of grilled items such as fish, chicken or beef with avocado salsa or spicy chipotle sauce on the side, and desserts such as salted caramel chocolate tart with espresso anglaise, or cherry cheesecake with orange chiffon whipped cream.
For a more formal dining experience, with prime concert viewing, choose the Restaurant Dining or Restaurant Front Row dining options which offer a four-course dinner at the award-winning The Restaurant at Wente Vineyards (with acclaimed Executive Chef Mike Ward) and stage front seating.
And what is dinner at Wente without a bottle or two of one of their many award-winning wines, all of which are available for purchase with dinner? Choose from their various collections and settle-in for an evening of relaxation, accentuated by the familiar songs of some of the world's most favored bands.
Delicious food, wonderful wines, and unforgettable music in a spectacular Livermore wine country setting with friends - what could be better? This is the world of the Wente Family, and they want to share it with you.
Click here for ticket information.
---
---