Hopscotch Hosts Mezcal Lovers Dinner for Disaster Relief

Oct 12, 2017 09:00AM ● Published by Fran Miller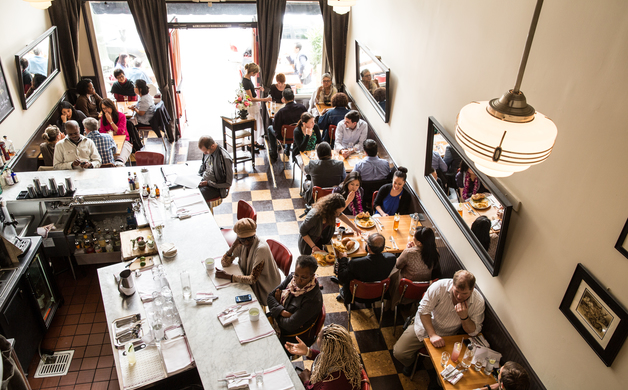 Photo by Aubrie Pick
What: Visit Oakland's Hopscotch on Monday, October 16 and Tuesday, October 17 for an evening with BRUXO Mezcal to raise money for the United Way in support of earthquake and hurricane relief efforts. Hopscotch will partner with BRUXO Mezcal, an organization of 10 master mezcal distilleros generating better living and working conditions for their community of mezcal masters and their families. On Monday, David Cruz, an SF empresario bartender and current BRUXO Mezcal ambassador, will join Hopscotch from Oaxaca for the evening to share five of their stellar mezcals offered in flights and in cocktails. Flights will range from $16 - $24 and 100% of proceeds from mezcal flights will go to United Way. 

On both Monday and Tuesday, along with Mezcal flights, Hopscotch will serve an array of mezcal cocktails ($12 per cocktail), including Hopscotch favorites tweaked to highlight mezcal as the featured spirit, as well as new creations. The full dinner menu will be available with featured a la carte items with suggested mezcal pairings. Follow Hopscotch on Instagram @scotch1rock to see previews of the pairings leading up to next week and additional details here.
Reservations: Online here or by calling Hopscotch at (510) 788-6217 
When:  Monday, October 16 and Tuesday, October 17, 5:00 p.m. – 10:00 p.m. 
Where: Hopscotch:1915 San Pablo Avenue, Oakland, CA 94612
Who: At Hopscotch, Owner/Executive Chef, Kyle Itani, and Owner/Beverage Director, Jenny Schwarz, create extraordinary food and cocktails in casual surroundings. Located in the historic theater district of lively Uptown Oakland, the upscale diner explores Japanese techniques woven into American classics. The bar program features perfectly balanced craft cocktails and an extensive wine, beer, and whiskey list.
Eat+Drink